Kasco Marine offers several sizes and models of floating Aerating Fountain and decorative fountains with premium patterns.
The VFX line is the perfect solution when you want to enjoy the aesthetic brilliance of a decorative fountain and balance that with superior oxygenation to improve the health of your pond or lake. Not to be confused with decorative fountains, a Kasco Aerating Fountain is designed and engineered to give you the best of both worlds; aesthetics and oxygenation.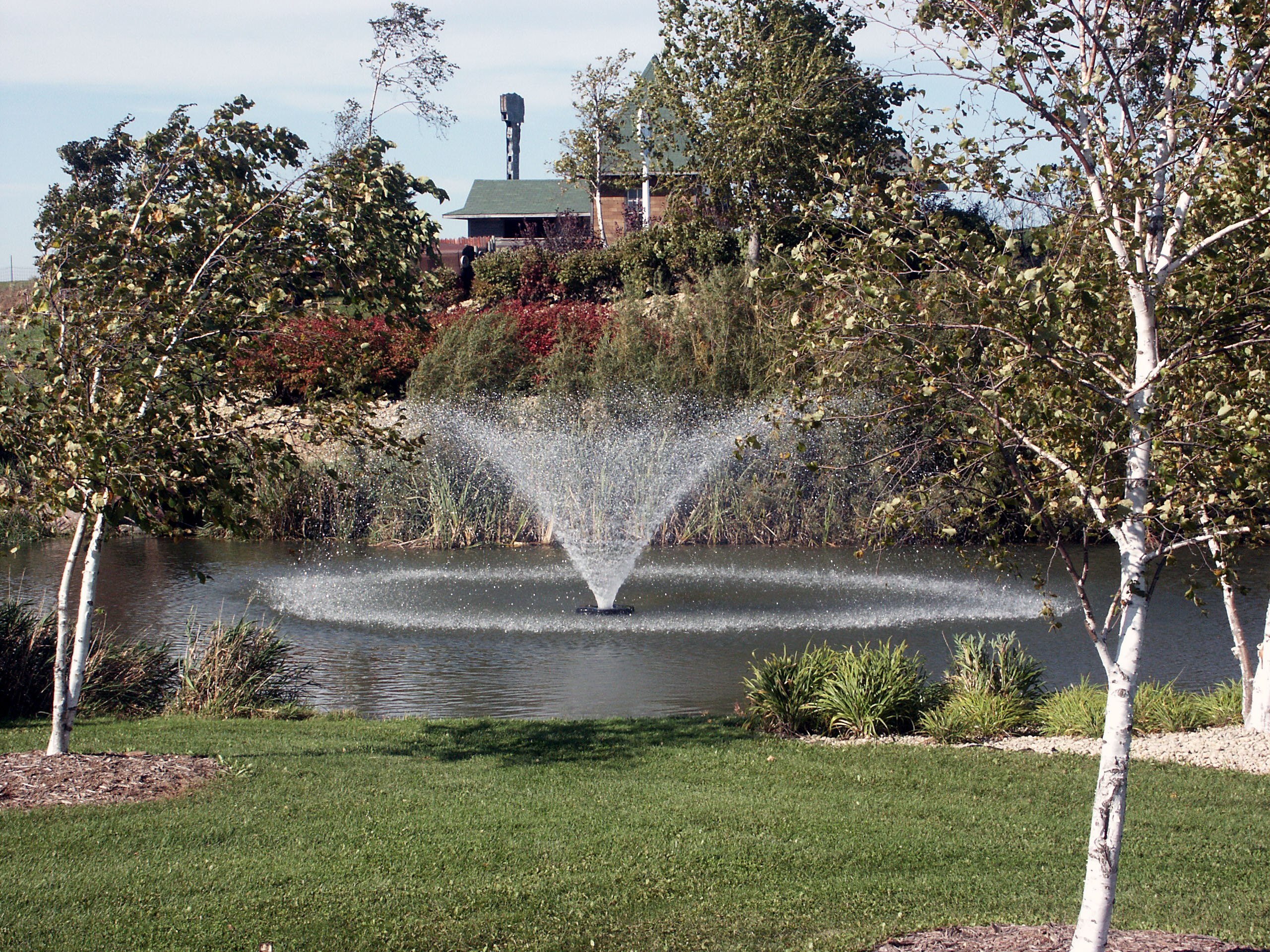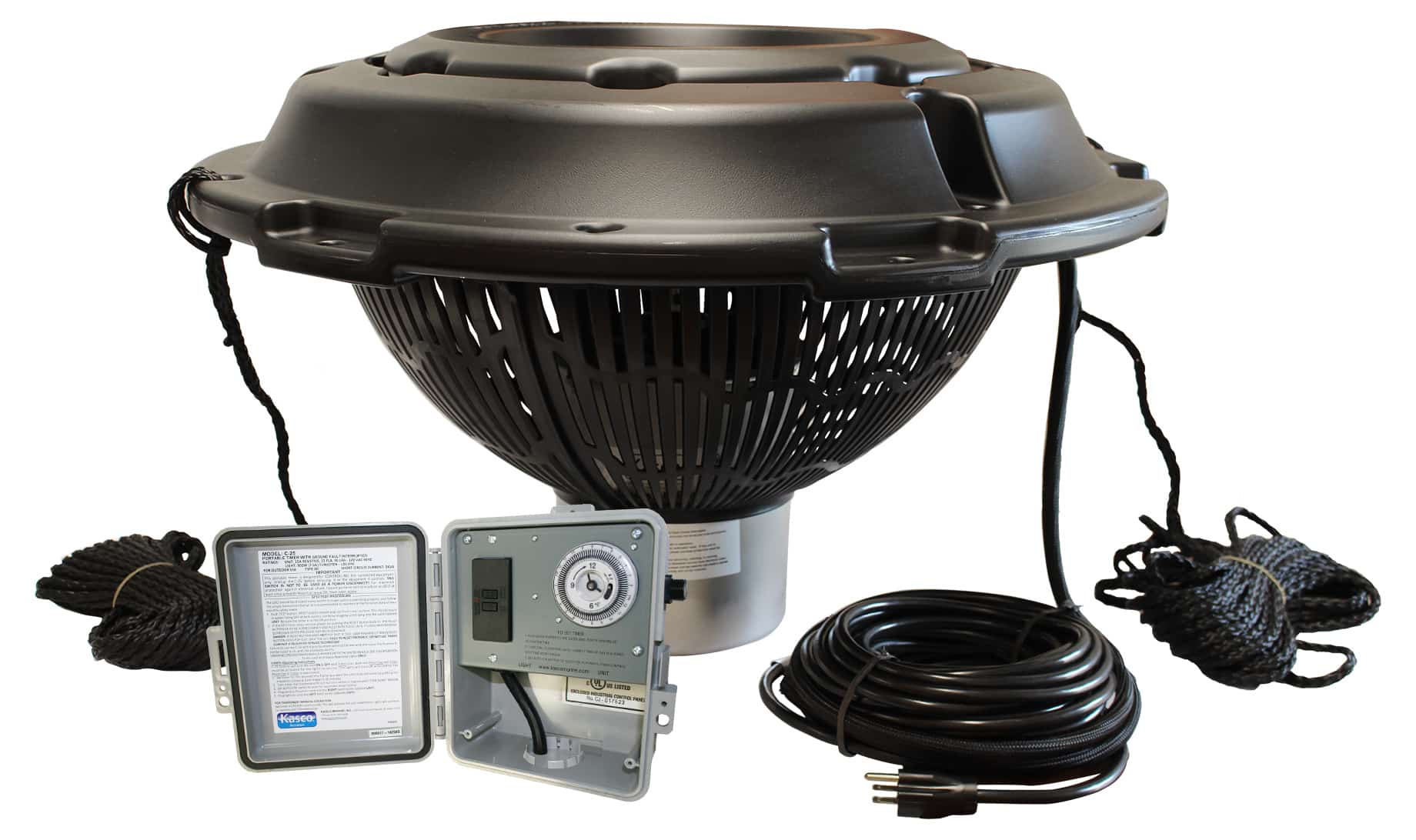 The J-Series Decorative Fountain give you the versatility, performance, and reliability you need. Ranging from 1/2HP to 7.5HP, there is a Kasco J Series Fountain perfect for any size pond or lake. All J Series Fountains come with multiple nozzles that deliver classy, elegant spray patterns. Optional Premium nozzles can also be purchased for additional visual impact. Lighting options are also available.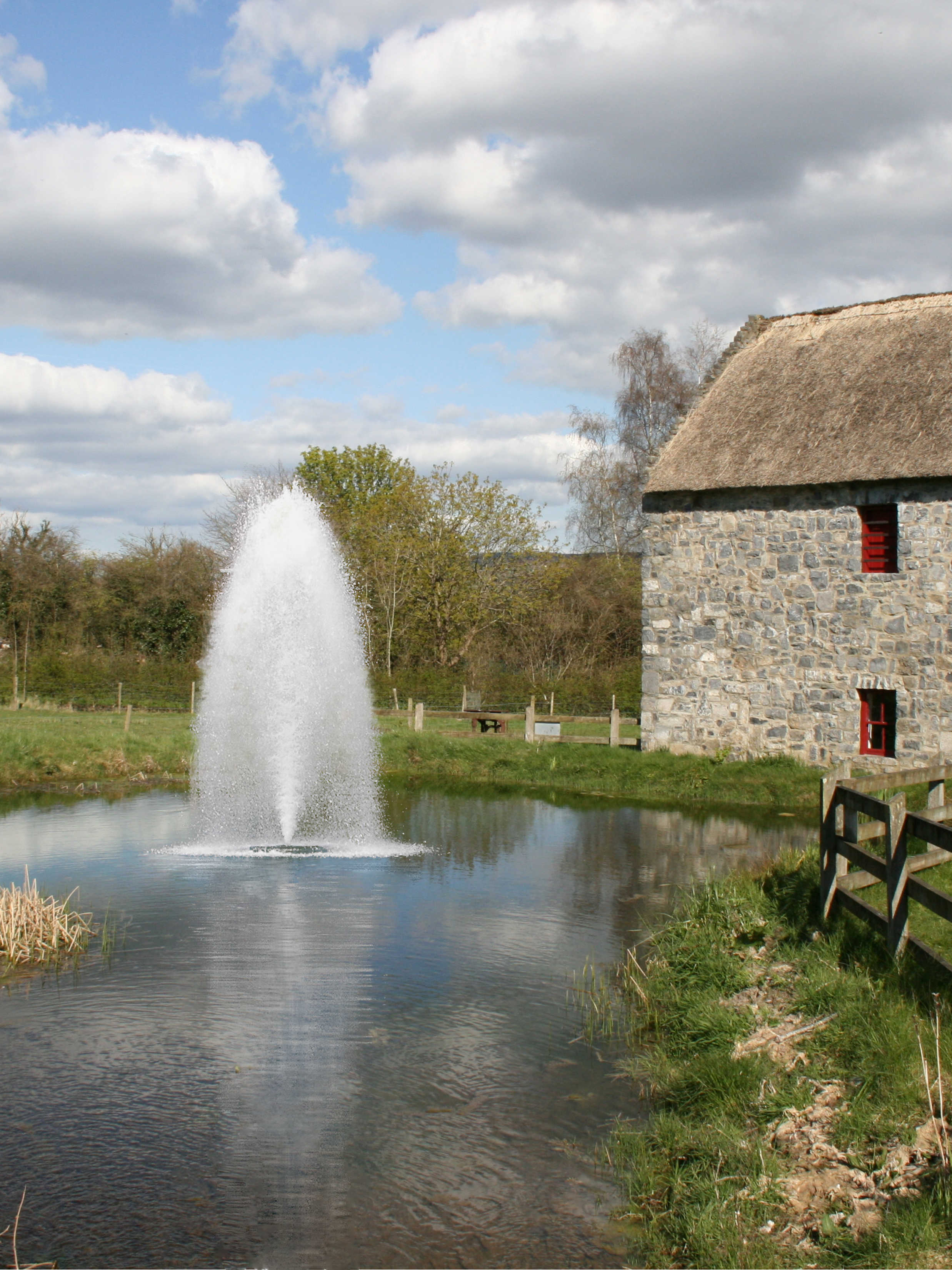 Kasco offers an economical 1/2HP fountain, the xStream, simply by plugging or unplugging (plugs included) the various holes in the nozzle head, you can create countless variations of displays including the classic "V" shape. A guide to creating these striking displays is included. The xStream is perfect for virtually any small pond or decorative application. With the optional lighting page, the beauty of the fountain can be extended into the night. The xStream is a very inexpensive fountain option and comes as a complete easy-to-install package with everything you need to bring new beauty to your pond.