Water movers are great for shallow ponds where diffused aeration is inefficient. Moving water insures that otherwise stagnant areas receive oxygenated surface waters. The moving water is also a deterrent to unwanted algae growth.
Stagnant water contributes to rapid mosquito reproduction, including those that may carry the West Nile Virus. Creating a stream environment helps limit mosquito reproduction and thereby helps control the overall population of mosquitoes in your area.
Kascos can also be used to reduce organic sediment by moving oxygenated water toward the bottom of the pond. This replenishes the bottom oxygen content, and encouraging the growth of microbial organisms. Kascos can also be used to keep open water during the winter. They are great for around boat docks.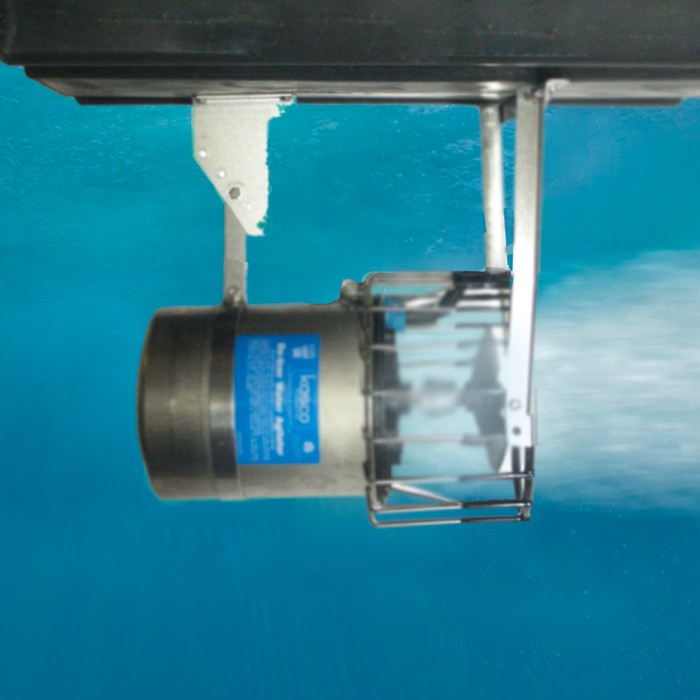 An optional dock mount is available to attach directly to a boat dock or a treated 4x4 spike driven into the pond bottom. We also offer a custom stainless steel spike for areas with sediment accumulation. They can also be suspended from a float.
Kasco Circulator Features and Benefits
Efficient / Low Power Use: Highest efficiency design for low power consumption versus competing units. Reduces operating costs over the entire life of the unit.
Rugged Motor: Environmentally friendly design with a hard-face internal mechanical seal for protection against leaks. Long-life top and bottom ball bearings. Flood oil lubricated for excellent heat dissipation.
Corrosion Resistant: Superior dependability in salt-water or other corrosive environments. All external metal motor, float, and hardware components are of stainless steel composition and protected by a sacrificial zinc anode.
Low Maintenance: Clean the motor housing once or twice per year and replacing the sacrificial zinc anode when visibly corroded.
Fully Tested: ETL listed to stringent UL and CSA Safety Standards
Ships Easily: Via UPS
Dependable: Backed by a 2 year warranty on 1/2-1HP
All models include a float and two (or three) 50′ braided nylon mooring ropes and are available with 50′, 100′, 150′, or 200′ (250′, 300′, 400′, or 500′ for 240V models) SJTOW underwater rated electrical power cords.
AquaMaster Ultimax
This series of aerators provides horizontal circulation of water and oxygen at or below the surface. Powered by an exclusive submerged electric motor, the specifically designed propeller circulates water directionally. Available in mixer, aspirator, surface float, or bottom fixed base versions.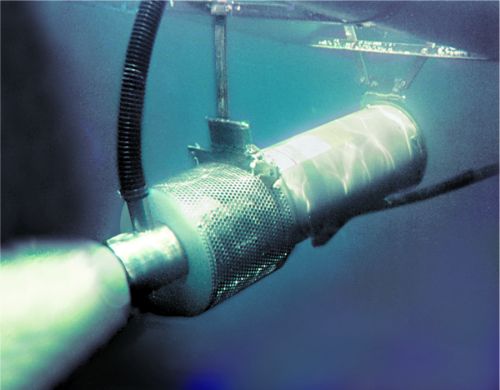 ULTIMAX Features and Advantages:
UL, cUL Listed & CE Recognized
Low profile motor mounted below waterline
Submerged oil-cooled motor for long life
Shrouded propeller for greater circulation
Adjustable attack angle for greatest efficiency
Up to 130 cubic ft./min. air injection
Up to 60 lbs. of thrust for maximum circulation
1/2 to 5 HP; single and three phase motors
Stainless steel motor housings
3 Year Warranty, 1HP & up
3 Year no internal maintenance guarantee 1HP +
2 Year Warranty, 1/2 HP
ULTIMAX Aeration Systems are also available Fixed Base Mounted.