Wind Powered Aerator
Although not nearly as efficient as diffused air systems, windmill aerators are an option for remote ponds. The windmill can be located hundreds of feet from the pond, allowing placement in the windiest location. Double diaphragm windmills are also available, which increase windmill efficiency by 240 percent. Consult with an ABI representative before utilizing a windmill to determine if this application fills the aeration needs, keep in mind an 11 mph average wind is needed to properly aerate with a windmill.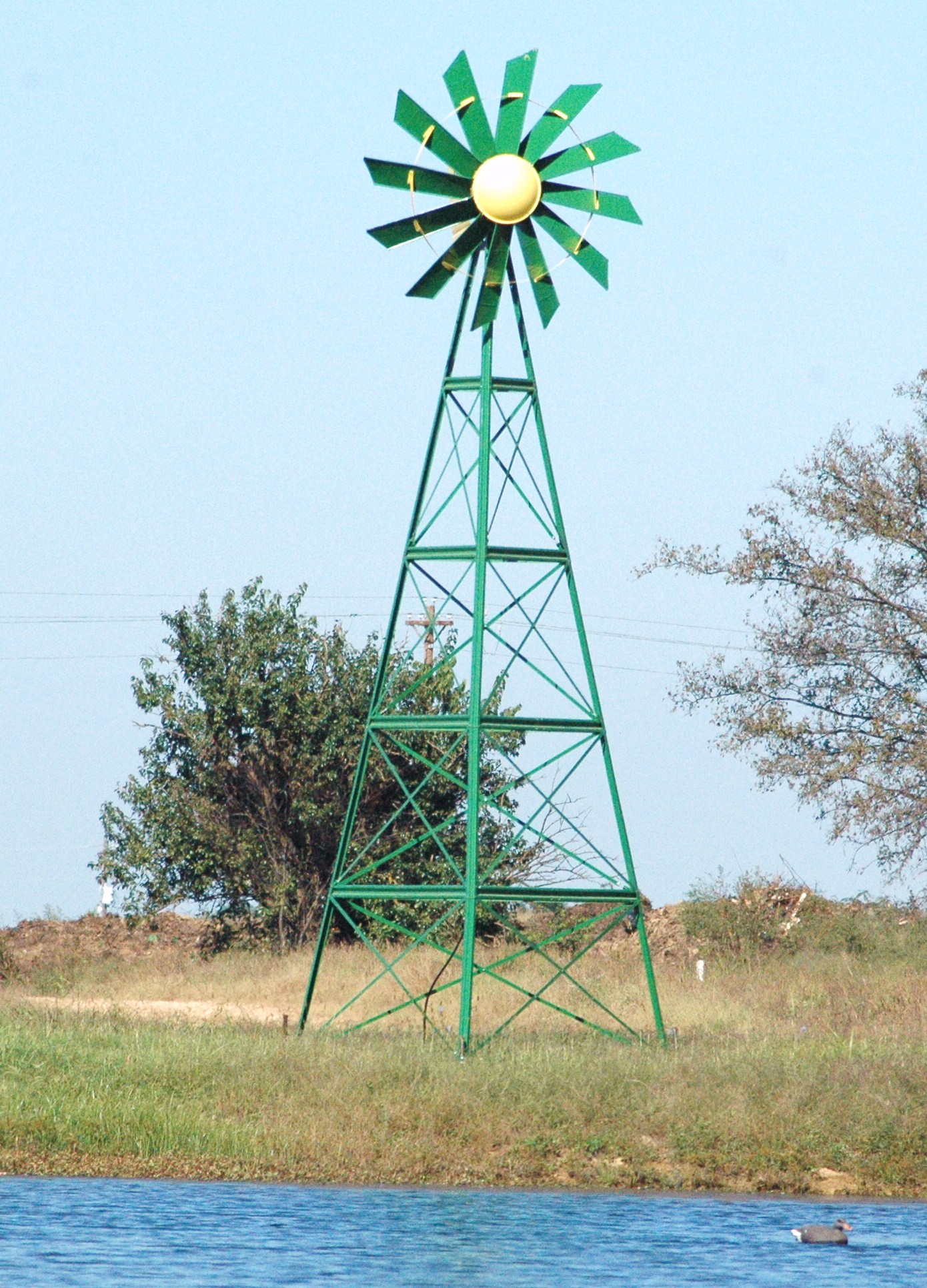 Solar Powered Aerators
Solar Powered units are available - Consult with an ABI representative for more information.